The TimeLike System Editor has four main components: The Toolbar, The Available Subsystems Explorer, The Systems Panel and The Status Line.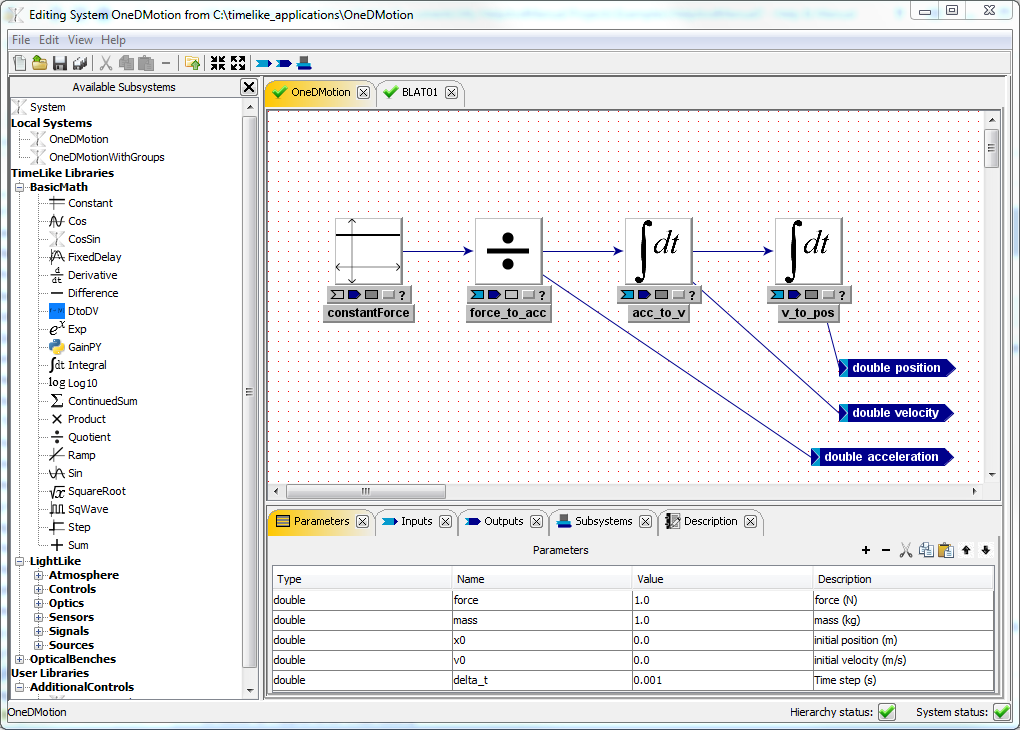 The provides quick access to the most frequently used operations.
The Available Subsystems Explorer provides access to all reusable components stored in your local directory, in TimeLike libraries and your custom libraries.
The Systems Panel is a container that can hold any number of System Panels organized as tabbed components - one per loaded Model. Each System Panel contains a Block Diagram Editor and System Properties Editor.
The Status Line displays the current navigation path, status of the entire model and status of the system being edited.