TimeLike software runs on Windows and on Linux. The Windows installer is an executable that you need to run. The Linux version is distributed as a .zip file that contains installation script and README file.
NOTE: if you already have previous version of TimeLike installed, it is recommended to uninstall it first.
To install TimeLike software, just run the provided installer. It will open up a wizard: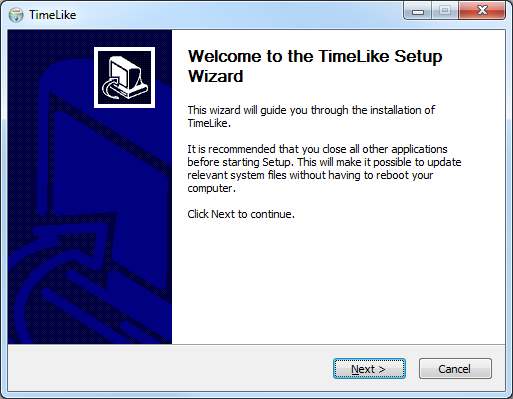 For most situations, just click through the installer pages until finished.
The following options will be presented during the installation:
•Select what to install: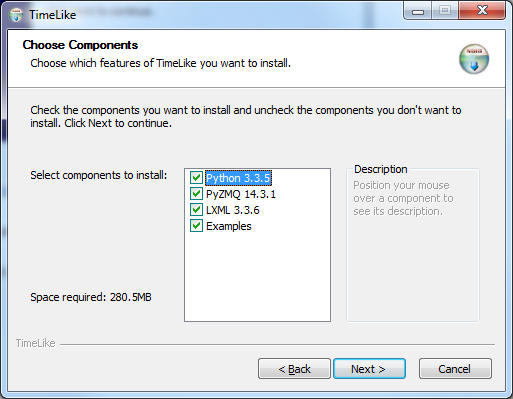 NOTE: you may not need to install python if it is already installed on your computer, but make sure that the python packages PyZMQ and LXML are installed.
•Install as an administrator (for all users) or as a user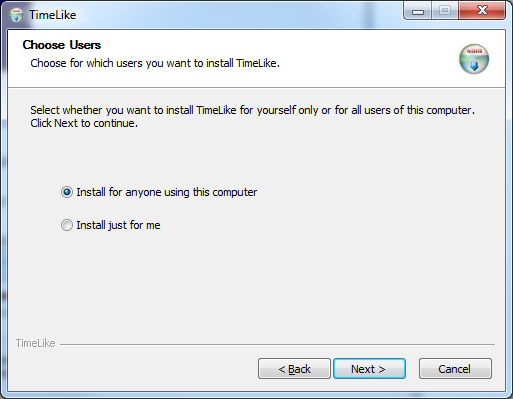 •select installation directory